Atlas Technologies, a division of Stonebridge Technical Enterprises, Ltd. announced today it has been awarded an order to rebuild a Flex 3000 Electronic Press Transfer and Tooling rails from a Tier One automotive supplier.
"Atlas built this Flex 3000 17 years ago and have provided parts and service for the unit through the entire span of use", states Bill Rogner, Sales and Applications Consultant for Atlas Technologies. "We estimate that the unit provided approximately 48 million cycles during this time. During this initial 17 years of use, the mechanical components of the transfer were repaired or replaced as required an the machine was mechanically in good condition. Unfortunately, many of the controls components had become obsolete and became difficult to obtain. The risk for loss of production was steadily increasing"
Atlas took delivery of the Flex 3000 after building a new main panel and HMI Panel utilizing Allen Bradley's latest processing (Compac Guard Logix), Drives (Kinetix 5700) and motion control.  The Transfer was cleaned, wired, piped, and went through a debug process.  The Transfer was shipped back to the owner, reinstalled, and launched into production.  See pictures of rebuild at Atlas's facility in Fenton, MI.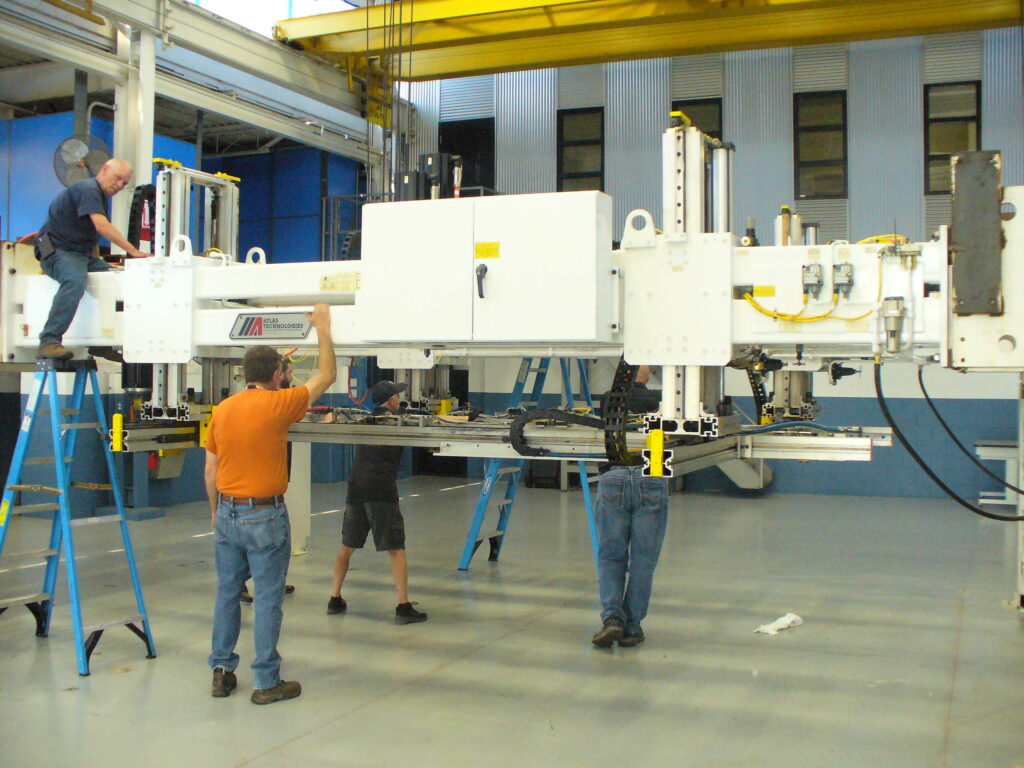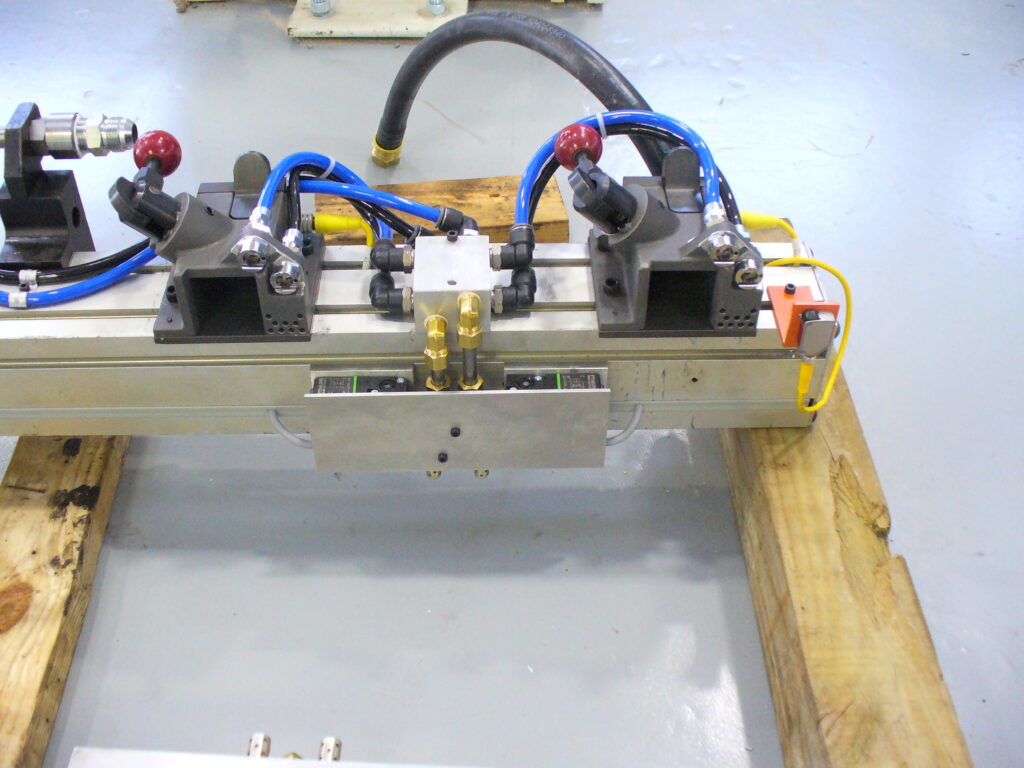 Atlas has engaged in the design and manufacturing of specialized products that have served Manufacturing for in excess of 50 years.